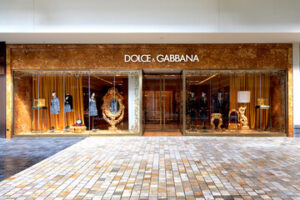 Dolce and Gabbana, a well-known and famous Italian high fashion brand, is also known for being able to organize spectacular events, shows and shows, anywhere in the world.
Engaging shows, where the public is amazed and captivated by the majestic collections, from the spectacular fashion shows, to the endless social bounces.
Until last year, Dolce and Gabbana continued to propose these events, in a more limited way due to the pandemic, but always in line with its history; just mention the Milan Fashion Week or the presentation of high fashion in Florence.
Digital in aid of high fashion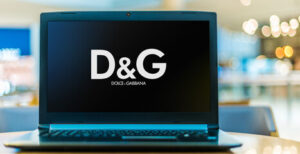 The covid-19 has unfortunately changed everyone's habits, and has affected various sectors, including that of high fashion, based on fashion shows / presentations or shows on international catwalks, accompanied by media and journalists in the sector. Coronavirus, many have had to change the way they propose their product, to involve as many people as possible, but each one staying in their own homes, in total safety. This is the decision of Dolce & Gabbana, to start exploiting digital, with direct streaming on social networks or dedicated apps, to present the new high fashion, haute couture and high jewelry collections.
Dolce and Gabbana has been insisting for some time on the all-Italian concept of family and affection, in which family does not necessarily mean blood ties, but all those who love and care about the brand, can be part of the project and give more power.
And so here are customers parading instead of models, using testimonials from different backgrounds, ages or sizes, reversing the conditions always required, in the luxury fashion sectors.
In this digital "presentation", we find videos and photos taken with the utmost safety, in the Venice salon owned by the brand, with everything that looks like a "family portrait", an exclusive party at home, telling and immortalizing several generations that wear the iconic pieces of Dolce e Gabbana
But what message does Dolce & Gabbana want to tell with this digitally presented collection of high fashion, tailoring and jewelery?
The new garments and accessories proposed tell the classic, the contemporary and the modern, all together, crossing several generations and mixing the old with the new, the ancient and the modern.
Adults wear garments and jewels that remain the mirror of the brand's style, while young people experiment with new fashions and styles to reinforce the idea of the brand, becoming inspiration for an immediate future.