Reading the sentences of several analysts in April, after the announcement of the financial results of the first quarter of 2020 for haute couture companies, we can see that the first months of 2020 will be remembered as the watershed between the before and after coronavirus .
Despite the current situation, investors are still confident of the prospect of focusing on the most important luxury names, despite the long-term change for the industry, it is inevitable.
In the climate of uncertainty, what we now know is that demand will grow in mainland China, sales will move significantly towards e-commerce and high fashion garments that have remained unsold, will be a growing and persistent challenge for the brands of luxury.
The way in which different high fashion brands respond to these trends will give us short-term confirmation of a significantly changed post-Covid-19 world.

Neglect e-commerce at your own risk
Before stores in many European countries started opening in the past two weeks, the only place where European shoppers could shop for luxury was via desktops, mobile phones or digital platforms. This also applies to most American states and many other countries in the world.
The data acquired in the last two months, they say, that some high fashion luxury brands have seen three-digit increases from online sales, although these have been easier to move to e-commerce, having already made an investment available and a larger capital of smaller companies.
Today's reality is that many consumers have been shocked by Covid-19; a survey conducted in late April showed that nearly half of consumers said they did not feel comfortable going to stores once the lockdown restrictions were lifted.
A significant part of the public, in most world economies, remains uneasy about the reopening of the economy.
It is too early to say whether these effects will be long-lasting, but a survey conducted in March by Vogue Business in China has shown us that consumers are oriented towards buying luxury and high fashion goods after the blockade, from e-portals. commerce.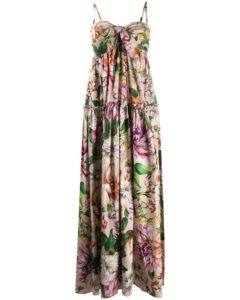 Ensuring the availability of inventory on online portals will probably become even more important in this new era of retail.
The Parisi Taormina Boutique offers you the best haute couture garments from the most prestigious brands, both Italian and international.
Our e-commerce remains open and guarantees you to shop safely, shipments guaranteed in compliance with the rules.