Herno was born after the Second World War with the sole production of raincoats, expanding only in the years to come, increasing production with coats, jackets and down jackets.
Just the Herno duvets have become the trademark of the brand, with production in Italy using the best raw materials and national and international fabrics.
When winter arrives, we can't help but think of the Herno down jacket, one of the most loved and sold jackets, because over the years it has retained that versatility and practicality that makes it adapt to every type of body.
Its comfort has led Herno to choose the down jacket as a trendy female garment, which has nothing to envy to a traditional coat, because the various sizes and models adapt to a woman's body, without losing that sporty imprint with which it is always distinct.
Herno down jackets, how to choose the best model for women?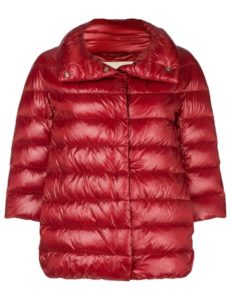 Herno is synonymous with guarantee, the garments made are excellent from the point of view, thanks to cutting-edge machinery and technologies, innovative and meticulous in detail.
The collections of Herno women's down jackets are suitable for many types of users, the choice must be made on the parameter of the size and type of body to be dressed.
To choose the right size of women's down jacket, you need to analyze three parameters:
– the size of the chest
– the measurement of the hips
– height, measured without shoes
Once these measurements have been recorded, in order not to be mistaken, it is advisable to consult a complete size chart, which will show US size and European size, not forgetting to mark the corresponding width of the hips and chest for each value.
For the woman with the hourglass body, it is right to opt for a long three-quarter down jacket, in order to slim your figure and enhance your shoulders, perhaps with a hood or collar with fur.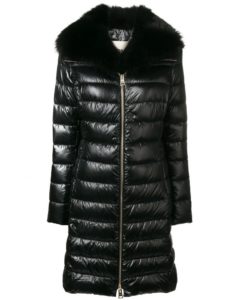 On the other hand, for those women who have an apple-shaped body, therefore more abundant in sizes, an oversized A-line down jacket is the best choice, precisely because this type of down jacket does not have showy padding, and slims the figure.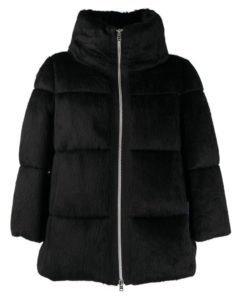 By also choosing details such as crater necks, boat necks and the classic, elegant hood model, you are on the safe side without the risk of buying a too sporty down jacket. The trapeze line, in addition to being incredibly trendy, is also a trick to avoid highlighting a few extra pounds.