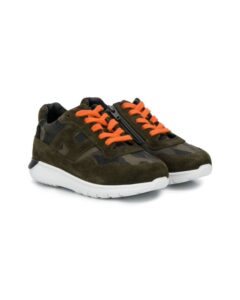 Hogan Junior with its Hogan shoes is the most prestigious Italian brand of trendy footwear for boys and girls.
Like every year, with the end of summer, our children begin a new season, between school desks, sports, relaxation and playful activities.
Even for them, the days become intense and tiring, already from the very first morning, and it is our duty to put them in a position to face the day in the best possible way, choosing comfortable and comfortable clothing, but also trendy and fashionable, such as the beautiful shoes Hogan!
Times have changed, and even the various clothes and shoes that were worn in the past, fashion offers offers for all tastes and personalities, and also for our children to have comfortable, practical and fashionable footwear, helps to face the day as well as possible.
The Hogan shoes proposed for our children will not only give that sporty and stylish image, but thanks to their quality, they will be almost imperceptible, never annoying, an important factor to give their feet daily well-being, and make them concentrate 100% to daily activities, whether they are school or free time.
Hogan shoes online at Parisitaormina.com
Parisi Taormina offers you the best of footwear for boys and girls, with the Hogan Junior collection for all seasons, with various models and colors, a selection of Hogan shoes perfect to accompany the child in his daily activities, without stressing him.
Here are some of the most popular models:
–Hogan J371 Mod. Sport: Hogan sports shoes, with leather and technical fabric inserts. The insole is in leather and removable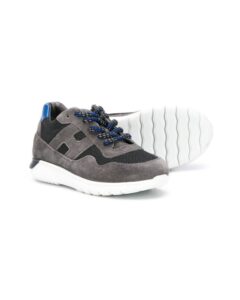 –Hogan J371 Mod.Sport: also for girls, the comfortable and sporty sneakers, with leather inserts and glittery lower part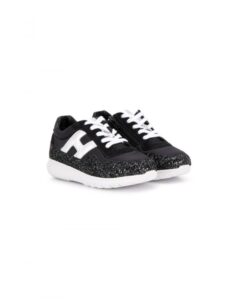 –Hogan interactive H + zip: sneaker made of suede and leather with contrasting inserts, felt details, zip closure and side H.