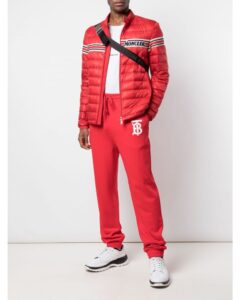 Moncler acquired Stone Island in a transaction valued at 1.15 billion euros (1.4 billion dollars).
The two Italian brands will remain separate and autonomous entities, although the acquisition will see the two brands share information on how to best capture the American and Asian markets, as well as amplify their direct-to-consumer (DTC) channels for new customers of luxury.
Both brands have seen incredible growth in recent years.In particular, the Moncler Genius project (born from an idea of ​​the president and CEO of Moncler Italia Remo Ruffini) has modernized the luxury skiwear brand, starting collaborations with artists of the caliber of 1017 ALYX 9SM, JW Anderson and Pierpaolo Piccioli.
Carlo Rivetti, president and CEO of Stone Island, said in a statement: "Remo and I have decided to join forces and visions to face together and with greater confidence, the future challenges to be faced. We share the same roots, similar entrepreneurial paths. , and the utmost respect for the deep values ​​of our brands and our collaborators. And we are Italian. "
An acquisition that started a long time ago
Talks between Moncler and Stone Island began about nine months ago, because Ruffini saw great potential in the brand, which is popular with young people, especially those of Generation Z.
"It reminds me of Moncler as it was ten years ago," he said. Stone Island, like its buyer at the time, currently earns most of its wholesale turnover (80%) and is not yet active in the important Chinese market, nor in the United States. Remo Ruffini expects to double its turnover within five years of this union.
Half of the shares of Stone Island are currently held by the owner and CEO Carlo Rivetti, who will receive half of the money in cash and the other half in shares.
Another 19.9% ​​of the shares will pass to other family members, and at a later stage, Moncler also hopes to take over the remaining thirty percent of the shares owned by Temasek, the Singapore investment company. Temasek also has a small stake in Moncler.