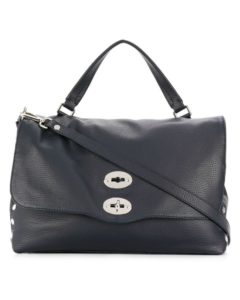 Franco Zanellato has always shown a passion for beautiful and original things, hence the idea of ​​the Italian designer, to create women's bags, including the iconic Postina Zanellato, which represents the true made in Italy.
We report an interview conducted by Deluxeblog, with the multifaceted Franco Zanellato, who tells us how the Postina Zanellato bag was born, which has become iconic between innovation and tradition.
Where did the intuition and the ultimate decision to create the Postina bag come from?
My goal has always been to create something of my own, a finished product, something iconic, that resisted time and trends, but I didn't know what exactly.
One day, while clearing a warehouse full of objects that I had collected from visiting the markets, I noticed that I had a considerable number of bags.
I recovered everything: old furniture, craft objects, old bags and suitcases, but mainly Bags.
And one of these, in particular, caught my attention, a postman style bag.
I thought about how much Italian history that bag contained: in the 1950s the postman represented communication par excellence, thanks to him, a mother received news of her son at the front, a lover communicated with his sweetheart on the other side of Italy, a brother could communicate with his own sisters; the postman's bag, therefore, was a container of infinite stories.
Moreover, that bag had remained unchanged over time, as well as its values ​​and its shape.
I took it into my head that I would start from that postman's bag to awaken Italianness: I wanted it to be recognized at a new date, the history of the values ​​of Poste Italiane associated with that bag, however, reinventing it, making it new, authentic and high-end .
I made changes, made tests after tests, rummaged in the wardrobes of my grandmother, her friends, I compared models of other bags, of other brands, I interviewed friends and I wondered about how to wear it, until, after 7 changes to be exact , I had the opportunity to register my "Postina Zanellato" brand: a new model of functional, versatile and contemporary bag, which at the same time made part of our history resurface.
Wearing the Postina Zanellato, in fact, is synonymous with "dressing a piece of Italian tradition" with elegance and style.
Source of the interview: DELUXEBLOG
Buy the best Zanellato Bags on our online store, including the iconic Postina and Nina.