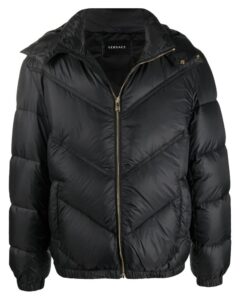 When the Christmas season arrives, we start thinking about the snowy streets, the nativity scenes, the trees with the lights that shine, and the people who populate the streets protecting themselves from the cold with wonderful and warm duvets!
Coats have always been for men and women, the favorite garments to shelter from the winter cold, but there are some iconic and fashionable garments, which are having great success in the choices and sales of the big fashion chains: duvets.
The quilts for men and women that make the most famous international brands, are always made with the best quality, with high quality fabrics and raw materials, and thanks to the best designers, the shapes and styles are increasingly disparate and fashion, practically ce they are for all tastes!
The duvets can be worn in any situation, whether it is to go to town for shopping, or simply for a relaxing day with friends, like long walks or having an aperitif at the bar!
Obviously, thanks to the heat they keep on our body, down jackets give their best when worn in the coldest areas, such as trips to the mountains, enjoying beautiful days in the snow, waiting for a ray of sunshine that will warm our body.
The duvets are designed to maintain the temperature of our body, protecting us from low temperatures and rain, so they are made with fabrics that are subjected to the resistance of atmospheric agents, as well as having different shapes and styles, suitable for all ages and bodies. practically a perfect gift for Christmas.
Down jacket for women, men and children on our e-shop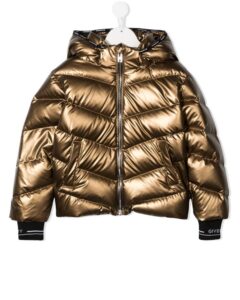 Among the colors and models available, we indicate the trendiest models, made and produced by the most famous brands, synonyms of quality and design: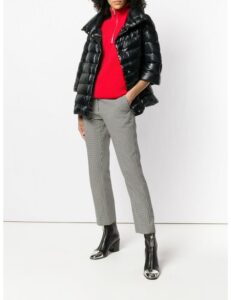 Elegant black woman down jacket by Herno, with three-quarter sleeves and also available in red and blue. Price 455 €
–Fendi piumino da donna reversibile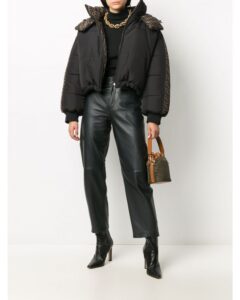 Magical women's down jacket made by Fendi, short model with the possibility of making it reversible (double Face). It goes from black to beige with the double Fs symbol of Fendi. Irresistible. Price € 1,980.00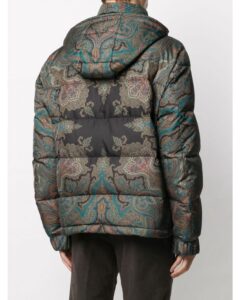 Classic Etro men's down jacket, standard length, mixed color with abstract figures that make it very original. A down jacket for those who want to stand out from the crowd. Price € 1,470.00
–Versace Piumino con cappuccio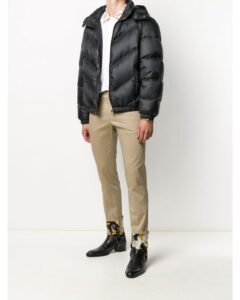 Versace classic black down jacket for men, very elegant and padded with cross stitching on the front and equipped with a hood. A Must Have. Price € 1,395.00
On our site you will find many other down jackets for men, women and children, discover them among the most famous brands.