The new fashion trends for women, Spring-Summer 2020 season, abandon the dark tones to give space to bright and bright colors, with printed garments and light rigors.
The various designers give vent to their creativity, making the choice of trendy garments for the hot season very wide.
The most popular this summer are the dresses with floral designs such as roses, daisies and lilies, which decorate with their petals romantic and feminine dresses, colorful and light and also sensual.
Floral Dresses
Among the most famous brands, Dolce and Gabbana cannot be missing, with its flowery dresses, shirts and trousers, such as the St.Anthurium dress or the St.Fiori Ombre dress.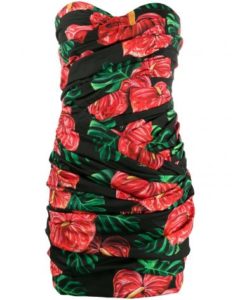 Remaining in the theme of floral dresses, Gucci proposes a Shirt with Flora print combined with the Flora foulard skirt on Twill: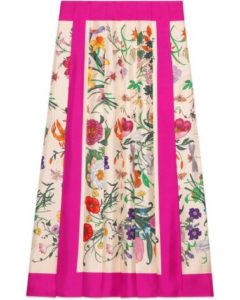 Philosophy by Lorenzo Serafini, proposes a Blue Blouse dress with drawn pink roses, presents itself with transparencies on the chest and arms, for a very elegant and refined woman.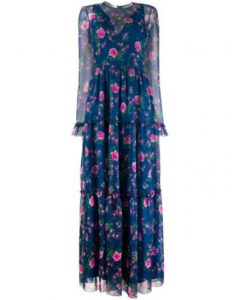 Cropped trousers
These pants, called precisely cropped, were introduced into these 2020 fashion trends, thanks to celebrities, who showed them off on more than one occasion, in the gala evenings.
It is easy to recognize these garments, because they are very creative and glamorous, and are presented with a high waist and cut at the ankle, making the figure of the wearer much more slender.
Cropped trousers go perfectly with tops, cardigans (also oversized) and bodysuits.
Prada offers this splendid model of cropped trousers in poplin fabric: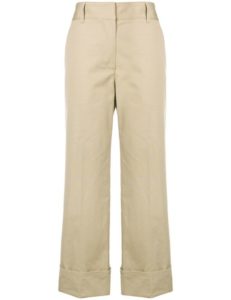 Amen, as always, offers sparkling garments, for a modern and sensual woman, like the yellow sequin trousers:
Emporio Armani, on the other hand, sports a cropped trousers in elegant textured fabric, suitable for more formal occasions:
Visit our e-commerce to find out all the latest fashion trends for spring / summer 2020!