Giorgio Armani, for his new Armani Privè collection dedicated to the new spring / summer 2021 season, has chosen Palazzo Orsini in Milan.
A "digital" presentation as now everyone does in times of pandemic, in the heart of Milan, where Giorgio Armani Prive takes shape, reaffirming his affection for the city, paying homage as always and keeping the promise made a few months earlier.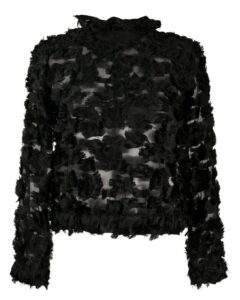 The Haute Couture Armani 2021 collection
Giorgio Armani, with this new Armani Privè Haute Couture collection, remains true to himself, maintaining his never excessive style of high fashion, creating something that is always elegant and timeless, and above all refined.
In this new Haute Couture, Armani Privè enhances the independent fashion style, leaving aside the passing trends, with unique and colorful garments, with balanced and bright shapes.
In the video, dresses with a fluid and proportionate line appear, which seem drawn on the bodies of the models, delicate embroidered petticoats, refined tunics slipped in satin and voluminous garments that appear almost "covered" by a light glaze of crystals and sewn by hand.
Satin and Lamè are precious fabrics, with gray gold reflections, satin is the host together with tulle and silk, which are combined with pinstripe figures with a masculine effect to blue velvet, as if everything represented a passage between the autumn cold to the summer heat.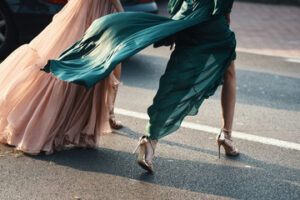 The colors and the details
The colors that represent the Armani Privè collection are those that characterize the brand: from magenta red and light green, to blue and cobalt, to gray and the inevitable greige.
All colors faithful to the old collections, because the style and the aesthetic choice remain a solid symbol of Giorgio Armani. Not least the details, with Giorgio Armani always meticulous and perfectionist in presenting the new Prive Armani: just look at the precious embroideries of micro crystals or the floral ones on tulle, with sequins, made with great care, symbols of skill and skill craftsmanship that has distinguished the brand for years.