Tod's, group that deals with footwear owned by the Della Valle family, has appointed Chiara Ferragni, influencer and always at the forefront of Fashion Month, on its board of directors.
Tod's, known for its shoes and sneakers, launched a new strategy in late 2017 to revamp its brands and attract younger consumers, but the coronavirus (COVID-19) pandemic has hampered its efforts.
"Chiara's knowledge of the world of young people will certainly be extremely precious", declared Diego Della Valle, president of the group.
"Together, we will try to build solidarity and support projects for those who need it most, raising awareness and involving the new generations more and more in this type of operation".
Shares of luxury leather goods manufacturer Tod's rose more than 5% after the announcement about Ferragni, a 33-year-old Italian digital entrepreneur with over 23 million followers on her Instagram account, where she shares fashion and style tips, as well as to raise public awareness on social issues.
Ferragni's relationship with the Tod's group dates back to 2017, when she created a capsule collection for the Italian luxury brand called #ChiaraLovesTods. The capsule included a pink version of the Gommino bag and a version of the brand's Double T Gommino loafers.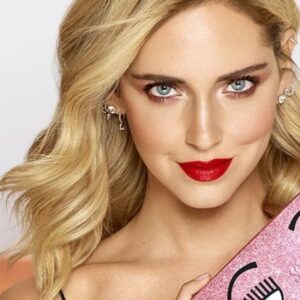 Chiara Ferragni is far from the times when her role was to be a fashion blogger, now she is a full-fledged entrepreneur. He launched his eponymous brand in 2013, starting with footwear, then expanding into T-shirts and sweatshirts.
Ferragni is also president and CEO of TBS (The Blonde Salad), the company she manages, and CEO and creative director of Serendipity, the company that manages her brand.
Buy the Chiara Ferragni clothing and accessories collection on our online store, and discover the trendy style of the well-known Italian entrepreneur.